Officers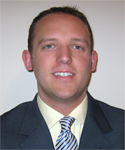 Chris Carpenter
co-Founder/CTO:
Born in Salt Lake City, UT, in October 1984. Mr. Carpenter received his Bachelor of Arts degree in Business Administration and Information Systems from the University of Washington. He holds an officer position with the Business Information Technology Society at the University of Washington as the Director of Technology providing educated guidance to our future leaders today. Throughout his collegiate career he held many managerial positions for the Genuine Parts Company where he earned management experience, with customer relation focus. He is a strong strategic planner, problem solver, and persuasive leader. Committed to managing operations and projects flawlessly while consistently delivering desired results and contributing to revenue producing activities. In July, 2008 Mr. Carpenter co-founded iVi Enterprise LLC sparking the birth of his very own business and consumer consulting business.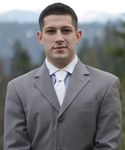 Louis Tadman
co-Founder/CFO
Mr. Tadman was born on June 28th, 1985, in San Diego, California. He graduated from Bellevue College after two years with a degree in Business while working full time as a Lead Technology Sales Specialist for Office Depot. Once graduated he decided to apply his skills in economics, business management, marketing, sales, and leadership twards achieving personal growth through becoming an entrepreneur. In 2006, Mr. Tadman was recruited in to the diamond business for his ability to produce superior results while helping clients. After only a year and a half he quickly ascended through the ranks to become the youngest store manager in his district. While managing his store, Mr. Tadman earned his Loan Originators License which brings him great satisfaction as he is following his passion in helpig people experience the joy of becoming homeowners. He has always loved real estate finance and currently his license is hung at
Metropolitan Mortgage Group
. Mr. Tadman is an intelligent leader and progressive thinker, who uses his creative intellect to strive to produce excellence with everything he does. In July, 2008 Mr. Tadman co-founded iVi Enterprise, LLC following the dream of becoming the entrepeneur he has always envisioned.